The Perfect Beach Holiday
Tuross Head is a beautiful place to relax and unwind away from the daily grind. Situated less than three hours from Canberra, Tuross Head is known for its stunning beaches and peaceful vibe. A trip to Tuross Head will not be quickly forgotten!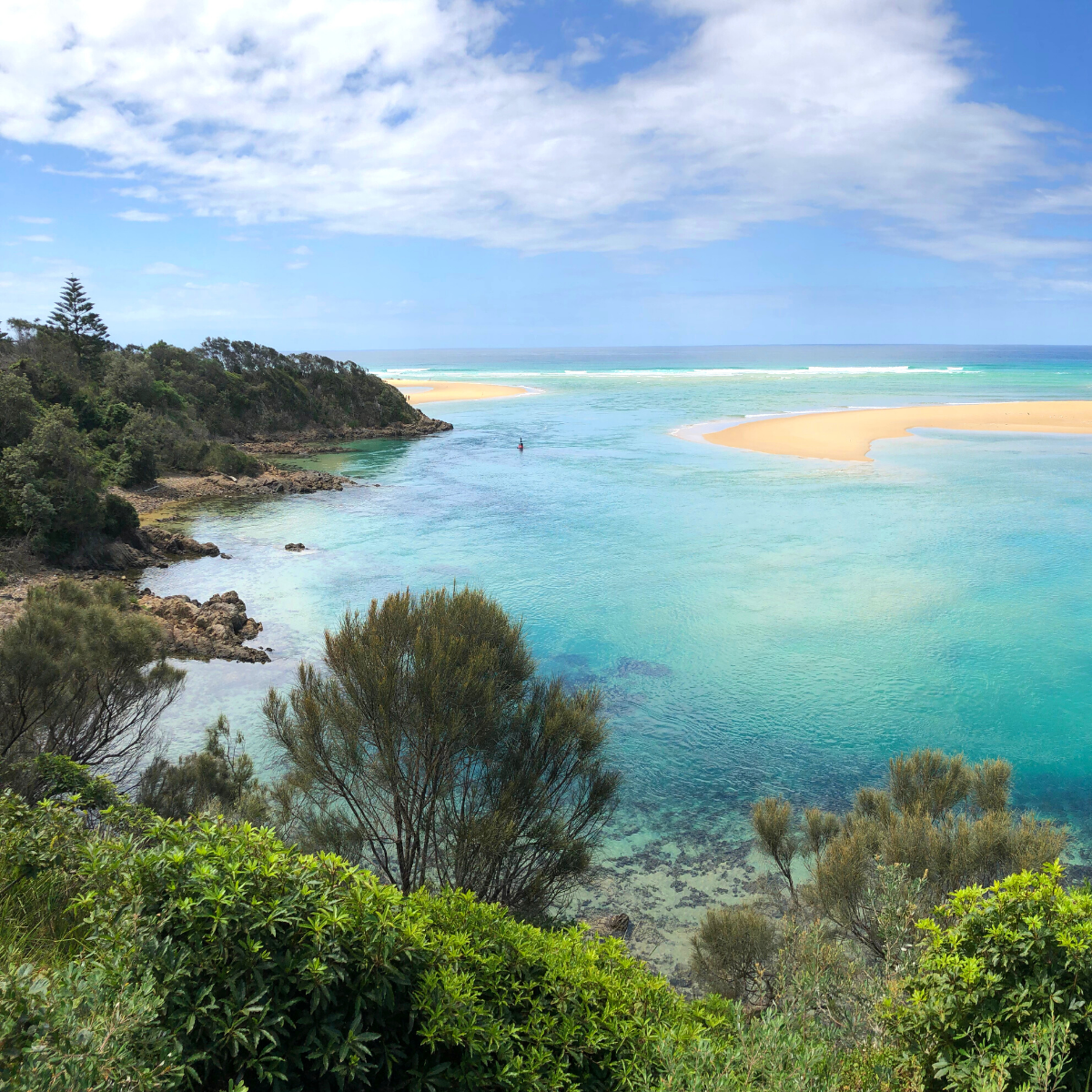 No matter what you're into, theres something for everyone at Tuross. If you want an adrenaline-filled adventure, you can swim, surf, hike, kayak, cycle, or enjoy some sport like tennis or golf. The Tuross Head trail begins here at the Tuross Beach resort and goes up to the Oceanfront, making for a pleasant, leisurely course.
If you enjoy fishing, this coastline is also known for its boat and beach fishing.
If you are looking to relax and wind down, Tuross is perfect. With long beaches to walk on, a leisurely environment, food to discover splendid views to enjoy, you are sure to calm your chi in this little slice of paradise.
Welcome to the Neighbourhood
Check out our expertly curated local area guide and find things to do around.
Game On Charters
Game On Charters in Batemans Bay, a 45-minute drive from Tuross Head, offers reef and game fishing in their modern and spacious charter vessel. Game On Charters also offers whale watching and dolphin tours, and sunset cruises.
Great Lakes Scenic Flight with Merit Aviation Moruya
Breath-taking views from above await as you over the Tuross and Coila Lake and the hinterlands. There is no better way to appreciate the natural and wild scenery than from high above in the comfort of a helicopter. If you've always wanted to learn to fly, Merit Aviation Moruya offers introductory flight classes.
Region X
Learn why the Eurobodalla coast is known as "unspoilt" with one of Region X's kayak tours. Offering short or half-day tours, be sure to check out the oyster tasting tour or the sunset pizza paddle!
Skydive Oz
Skydive Oz Moruya Heads is the only sky diving facility on the beach in Australia. Thrill-seekers, be sure to book in advance!
VIP Private Tours
VIP tours offer multiple full day and half day tours through the Eurobodalla coast or the Narooma and Tilba Valley. Marvel at the pristine beaches and stunning headlands and look out for native wildlife, like goannas, wallabies and kangaroos.
Montague Island Discovery Tours
Winning Trip Advisors 2020 Traveller's Choice award, Montague Island Tours have many choices for an action packed day or a relaxed cruise to take in the sights. Just half an hour from Tuross Beach, Montague Island Tours offer guided glass bottom kayak tours, whale watching, an ocean wildlife safari experience, snorkelling with seals and penguin tours. Scuba diving is also offered, for the experienced, or PADI courses for those who want to learn.
Tuross Flowers
Head to Tuross Flowers to grab a bunch of beautiful flowers or a floral arrangements, sourced from the freshest flowers from local growers and metropolitan markets.
Moruya Country Markets
Held every Saturday morning, the bustling Moruya Market showcases local arts and crafts and the freshest produce. Held on the banks of the beautiful Moruya River, this market is an excellent snippet into local life.
SAGE Farmers Market
Twice awarded as the most outstanding farmers market by Delicious Magazine, SAGE Farmers Market is the perfect place to spend a Tuesday afternoon. With ethical farming principles, SAGE Farmers Market produces the fresh locally grown and harvested produce.
Southlands Fruit & Vegetables
Southland Fruit and Vegetables, in Moruya, is home to local farm direct, fresh produce and a range of cheeses, bread and condiments. Pick up all your supplies here for the perfect picnic.
The Friendly Grocer
Tuross Head's local supermarket is the place to go for all your local grocery needs
Tuross Boatshed & Café
Tuross Boatshed has everything you need for a day out on the water including a range of snorkelling gear, fishing equipment, clothes for both kids and adults, as well as a range of freshly caught seafood. Tuross Boatshed and Cafe also offers delicious, fresh food, right by the water.
Tuross Lake
Soak up the surrounds of the beautiful Tuross Lake. The lake is a haven for fishing fanatics and kayakers of any skill level (kayaks can be hired from Tuross Boatshed and Cafe)
Tuross Head Foreshore Ride
This scenic trail is perfect for an easy ride or stroll while marvelling at the many magnificent coastal views that Tuross Head has to offer.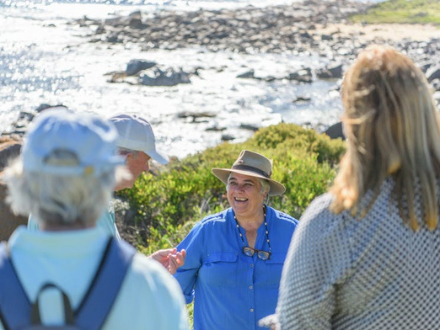 Bingi Dreaming Track
Hiking enthusiasts cannot miss this coastal walk, which follows the Song Lines of the Yuin Aboriginal people. This 14 kilometre walk passes through stunning coastal and forest habitat. Keep an eye out for kangaroos, birds and wallabies along the way and during whale watching season, be sure to stop at one of the whale vantage point.
Tuross Head Beaches
Tuross Head has a host of stunning beaches. Stonsey's Beach is great for beach or rock fishing while the main Tuross Head beach is great to swim at and is lifeguarded during summer holidays. For surfing, Plantation and North One Tree Beach are the place to go!
Moruya Museum
Moruya Museum, less than 20 minutes from Tuross Head, is the perfect place to spend a rainy day. Housing a variety of furniture, books, artefacts and memorabilia, Moruya Museum transports visitors back to the 1800s.
Bodalla Dairy
Bodalla Dairy, 15 minutes from Tuross Head, uses traditional techniques to produce milk, which visitors can watch. Make sure to try a coffee or milkshake from the Dairy's cafe!
For the Foodie
Spend a day experiencing the best food that Tuross Head has to offer. Start your day at Tuross Boatshed & Cafe for a delicious coffee and breakfast, right on the water. For lunch, grab some fish and chips from Sails at Tuross and watch the waves roll into the beach. Finish off your evening at the stunning waterfront Pickled Octopus Seafood & Thai Cafe.
Tuross Lake Kayaking
Spend the day paddling and exploring the stunning Tuross Lake. Whether you're looking for a long trip (there is a 25 kilometre paddle, if you're game) or just to explore the lake, this is the perfect day out. Kayak's can be hired from Tuross Boatshed & Cafe.
Explore Montague Island
Explore Montague Island Nature Reserve for the day and experience its unique beauty. Surrounded by crystal clear water, Montague Island is the second largest island off NSW and is home to over 10,000 little penguins, many seals, and various other wildlife. Book a trip from Narooma to Montague Island with Narooma Charters.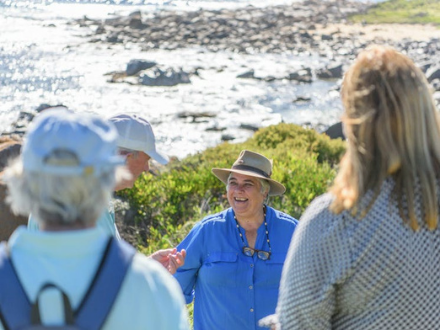 Minga Cultural Experiences
Minga offers genuine cultural guided walking tours along traditional Aboriginal Dreaming Tracks, as well as overnight camps. Learn about the culture, country and language of the local Yuin people.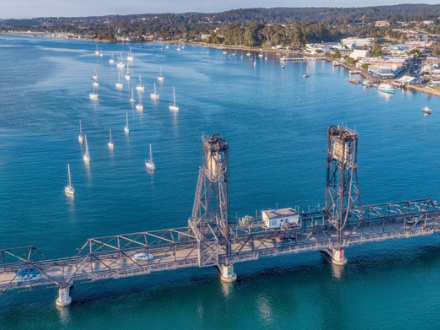 Spend the Day in Batemans Bay
Spend the day exploring Batemans Bay, a 40 minute drive from Tuross Head. Be sure to check out the Eurobodalla Regional Botanic Gardens and Batemans Bay Marine Park. Finish up your afternoon with Mini Golf - fun for the whole family!
Mogo Wildlife Park
Want to get up close and personal with some of Australia's most exotic animals? Located around 35 minutes south of Tuross Beach, Mogo Wildlife Park is the perfect destination for a day of family fun.
Historic Village of Tilba
Experience the unique opportunity to step back in time and visit perfectly preserved colonial heritage village of Tilba. Spend the day soaking up the colourful atmosphere, exploring the unique shops and visiting the famous cheese factory.
A wonderful place to stay & loved by families
Such a beautiful spot
We just spent three nights in the beach view cabins. Great and affordable place with million-dollar views. The staff are always really friendly and the rooms are fantastic at that price. Highly recommend!
Mat, Trip Advisor Review
Incredible views
Never really knew about this place until a friend mentioned it. Wow what a spot! You can pick from calm water or surf. The fishing is amazing and the cabin we stayed in was fantastic. I will definitely be coming back.
Darron, Sydney
Exceptionally clean unit and holiday park.
Lovely location and views. Well-stocked unit and beautifully styled. Very enjoyable being able to just step out onto the beach only a few meters from the unit. Have recommended other family to visit and would love to come back again. Thank you for a lovely stay.
Faith, Melbourne
Don't miss the excitement
This error message is only visible to WordPress admins
Error: Connected account for the user turossbeach does not have permission to use this feed type.